So I apologize, I guess, for directing any of you over to the DIYscene forum in my last post... because all us cool people have moved over to
Attack of the Craft
and it is now the coolest place to be. Like srsly. I mean, like, go over there... like now.
Other than that, I have been busy, as per usual, working hard on new summer styles for the etsy shop. I've recently perfected a racerback tank pattern and about 5 variations of it that I'm now in love with and want to use all the time (if you go to my shop now, you'll see what I'm talking about)
Other than the normal sewing I do for my etsy, I'm currently working on a custom order for some Fluffy Boot Covers to be worn to a 4-20 rave.... *ahem*...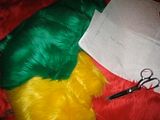 and while I LOVE working with fur, I love making things with it, I love shopping for it, and petting it lol... IT GETS EVERYWHERE! No matter what I do, how carefully I cut it, even if I hold my breath and immediately shake it out in a garbage bag... always ends up in my nose, stuck to my feet, all over my shirt.... AAARRRRRRGHGHHHH! but the end result is always nice, so I suppose that's all that matters? *shrug*
that said, i have a GREAT source for fur. I do wish I could buy it wholesale (perhaps someday) but for now I'll take what I can get. It's reasonably priced, the highest I've bought from them was a long haired purple with metallic threads for $20/yd... but ALL of their fur is 66" wide. FANTASTIC! I can EASILY get two boot covers out of half a yard of that. So awesome. I took some example shots of some of their tri-color furs today to show a client, and I thought I might share them with you guys, cuz they are super cute!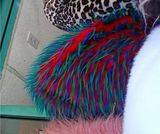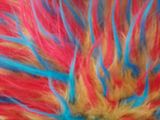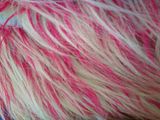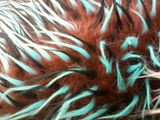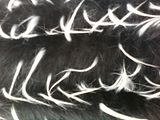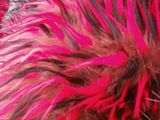 I love fabric shopping... OH! While I was at the fur shop, they also carry other fabrics, so I got this too! $5 a yard!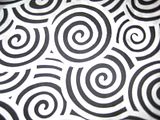 its a lightweight white satin (almost lining weight) with black velvet flocking. LOVE IT! Not sure what I'll make out of it yet, but I'll come up with something!
back to work!