So I had been meaning to take some photos of where I work... and I kept putting it off because I needed to clean, get shelves, get organized... and it just always seemed like I wasn't quite there yet. Well, finally, after seeing all these amazing spaces (clean and unclean) on the
Attack of The Craft
boards, I decided if I was going to take pictures, it was now or never... and perhaps the photos being out there and making everyone hold me accountable and call me a piggie, might make me want to clean. And also because we are having people over to our apt for a kickback/bday party and I have a HUGE problem with people being in my dwelling when it's unclean... I just can't have it... so the living room is done, the kitchen just needs to be wiped down, and now the studio, cuz we have a shelf blocking the door now, and can't close it.
Anyway... I think it looks WAY worse in photos than in real life.
Feast your eyes upon the madness: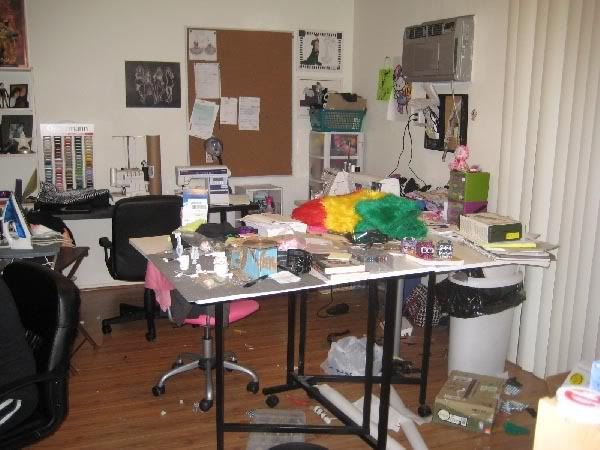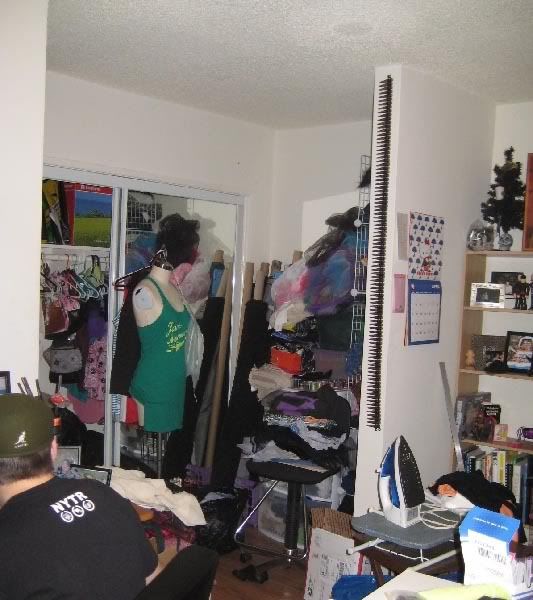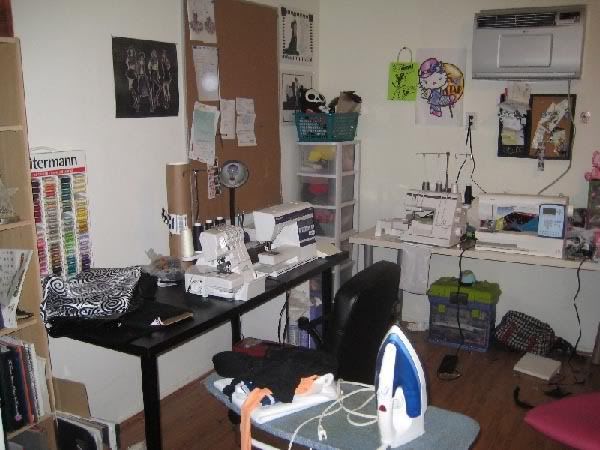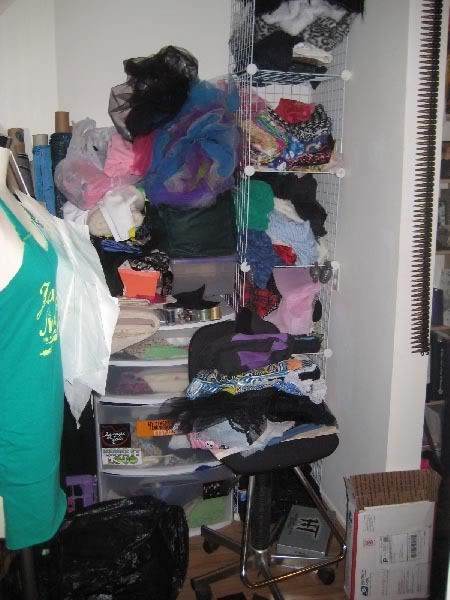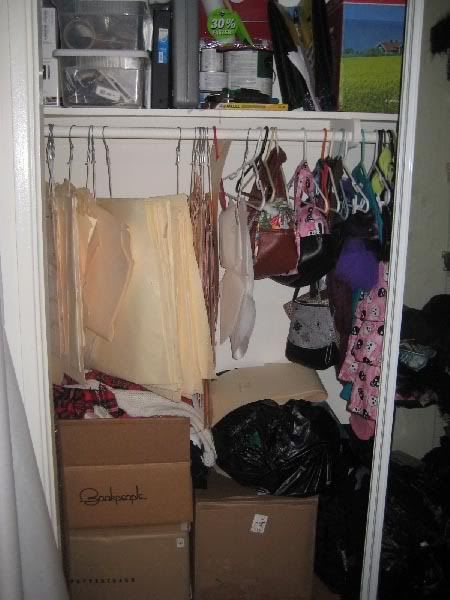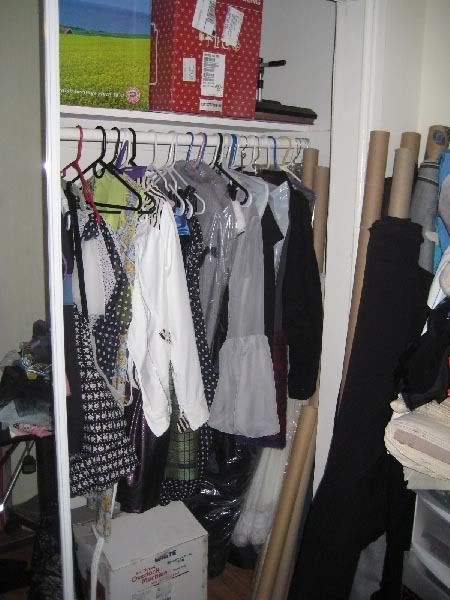 as you can see, the biggest problems are the cutting table in the middle of the room, which I only really mind when I'm working on a large project, cuz that will almost ALWAYS be covered in stuff, since its where I do the majority of my work... and the other major problem is the fabric stash... and keep in mind, every plastic drawer unit in these photos is also stuffed with fabric, in addition to the fabric you can see in other places... I know... it's an addiction, I have acknowledged it, but I have no intention of curing it! SO THERE!
So, my first step was getting the second table, as I have 4 sewing machines (two sergers, two reg machines) and another chair. Check.
And I've bought an additional lamp for the second table. Check.
and the best investment of all, were these I got from Target: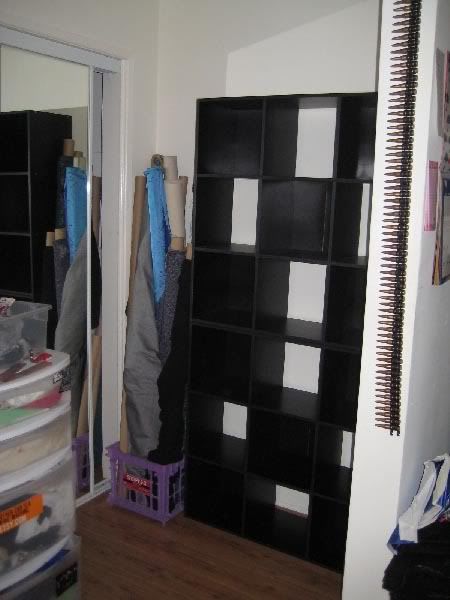 Which will now house all my fabric... so tonight shall be organization time! and cleaning in general... especially since I've made some fuzzy boot covers for some clients this week and the room is now covered in red, yellow and green fur as well as random shit.
but for now, off to the day job... I'll post after pix soon!